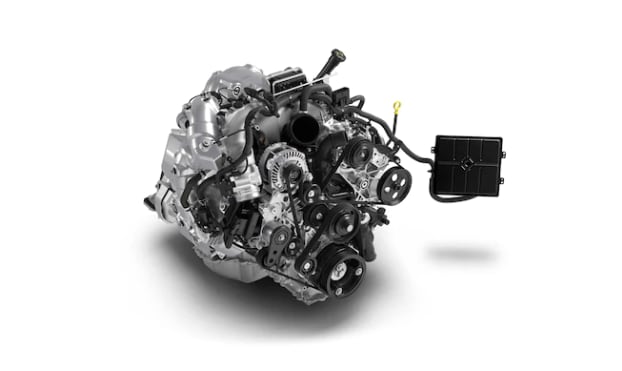 You absolutely should. We know that broken parts are a special kind of headache for car owners. We also know that seeking out affordable parts at a non-manufacturer sourced dealership or auto body may seem like a viable solution. We'd recommend that, too, if it weren't a main cause of faulty or underperforming car part purchases around the nation.
OEM Car Parts Near Me 
At Dellen Auto, we supply manufacturer-sourced Dodge-Chrysler-Jeep-Ram, Chevrolet, Buick, and GMC OEM parts quickly and with care. Read on to learn more about why you should buy OEM parts for your car and how easy and reliable that process is with us.
[Schedule Service] 
What's the Difference between OEM and Aftermarket Parts?
Aftermarket or Non-OEM Parts
With non-OEM parts, car owners can expect and often experience the following:
Lack of quality and safety guarantees 
Wide selection of the same type of part, often resulting in body shops mistaking one part for another and installing it in your vehicle regardless
Considerably smaller probability of the part actually working the way it should
Indirect, unintended car damage due to side effects of operating with a faulty part
Cheap prices for cheaper quality and short term durability
Part returns and repurchasing of the same part shortly after the first is purchased
Manufacturer-Sourced OEM Parts
When it comes to OEM parts, you can always expect the following:
Parts specifically tailored to your vehicle
Quality and safety guarantees
Purchases provided at dealerships that are continuously informed and supplied by the manufacturer of part updates and improvements 
Parts come with a warranty and clear part warranty information 
Higher prices that reflect higher quality and longer durability 
Purchase OEM Parts at Dellen Auto in Greenfield
If you need Dodge-Chrysler-Jeep-Ram, Chevrolet, Buick, or GMC parts and you're in need of a reliable, trusted OEM part replacement, don't hesitate to contact our dedicated parts team online today. We'll assist you with order, installation, and everything else needed to be satisfied and safe on the road. 
We're conveniently located in Greenfield, within the metro area of Indianapolis and proudly serving members of those communities.