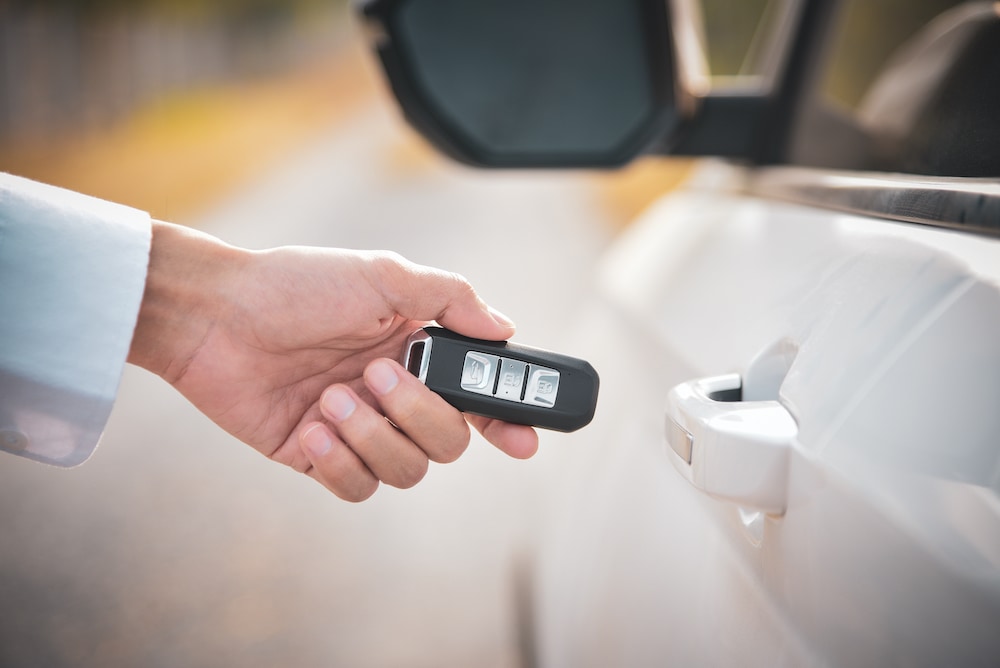 While having spare keys to your car, truck, or SUV should always be the first option, the luxury of a key fob adds convenience to your driving experience.
If you have recently purchased a vehicle, whether from our store or not, or your key fob battery has died, here at Dellen Automotive, we are more than happy to assist you by providing you with a replacement. Learn more about what you can do if you have purchased a car with no key fob.
The certified technicians have answered a few common questions about key fobs replacements for your benefit.
When To Go To a Dealer for a Replacement Key Fob?
Whether your key fob has died out or has not received one with your latest purchases of a vehicle, it is best to go to a dealership for a replacement key fob rather than search online for an aftermarket component. 
While it may be tempting to search online for aftermarket key fobs, there is digital key encryption that is only programmable by the manufacturer. Rarely taking more than an hour to supply you with a replacement and spare key fob, we make sure our customers are set with a valuable accessory. 
Warning Signs I Need to Key Fob Battery?
Besides losing or not having a key fob, using your key fob every day will eventually wear out the battery. Below are signs that you should replace the battery in your key fob:
Decreased Signal Range - Your key fob should be able to use anywhere from 30 to 60 feet. When the battery is depleted, the working range will be affected as well. Weather can also affect the range of use. 
Inconsistent Clicks - Clicking your key fob several times before receiving a signal can be a sign of worn-down battery usage. 
Unlocking Delay - A one-two second delay in your car unlocking from the time you pressed your key fob indicating that your key fob's battery is wearing thin.
Order Your Key Fob in Greenfield
We welcome you to Dellen Automotive to order or replace your vehicle's key fob. If you have any questions or would like more information, please feel free to contact us. Serving the New Castle and Indianapolis areas, we are more than happy to assist you.