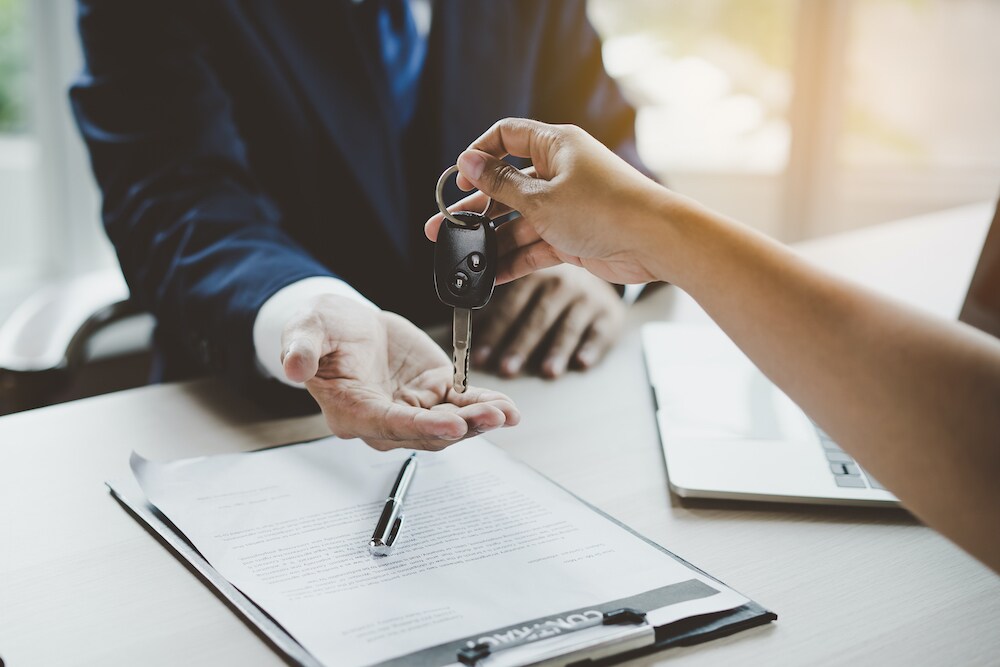 Buying or leasing a car is usually one of the most daunting processes and big investments you can make in a lifetime. You not only want to make sure you get the car of your dreams but also make sure you make the right decision. 
Here at Dellen Automotive, we believe in helping you as much as possible through this extensive process. When you come to our dealership, you can ask these specific questions to be informed about your vehicle of interest:
Is the car on the lot?
What is the mileage? How many times has it been test-driven?
What are acceptable payment terms?
What does the warranty cover and how long is it? 
Can you look at a CarFax report on the vehicle?
Learn more about each question and how our team at our dealership in Greenfield is able to answer them for your benefit!
Is The Car on the Lot?
This question is usually your first initial question, especially when you have your eyes set on it. Asking to see that specific trim and model gets you closer to being behind the wheel. To broaden your options you can ask about cars similar to your choice and with a robust inventory of both new and used models and we can help you find what may suit you best.
What is the Mileage? How Many Times Has it Been Test-Driven?
Not only can you ask about its mileage and test-driven frequency, but you can also schedule a test drive for your own benefit. Our team provides tips when scheduling a test drive.
What Are Acceptable Payment Terms?
If you have found the car, truck, or SUV, we provide lease and finance options to help you get behind your vehicle of choice. Along with available specials and trade-in options, we provide multiple options for payment. 
What Does the Warranty Cover and How Long is It? 
Here at Dellen Automotive, we pride ourselves on providing the Dellen Difference. The Dellen Difference allows each new vehicle purchase with 2 years or 20,000-miles of scheduled maintenance on your new ride. On pre-owned vehicles, drivers will receive a 12-month or 12,000-mile limited powertrain warranty on their used car purchase.
Can I See CarFax® History Report on The Vehicle?
For our pre-owned and certified pre-owned models, we provide a CarFax® History Report for full transparency of the vehicle at hand. Our cars, trucks, and SUVs have also gone through a rigorous inspection to make sure your vehicle is reliable and safe for you. 
Visit Dellen Automotive in Greenfield
If you are interested in buying a new or new-to-you car, truck, or SUV, visit our dealership in Greenfield, IN. Helping you every step of the way, we want you to find the vehicle that is right for you. 
Please feel free to contact us with any questions or if you are looking for information when buying a car. Serving the New Castle and Indianapolis area, we hope to hear from you soon!