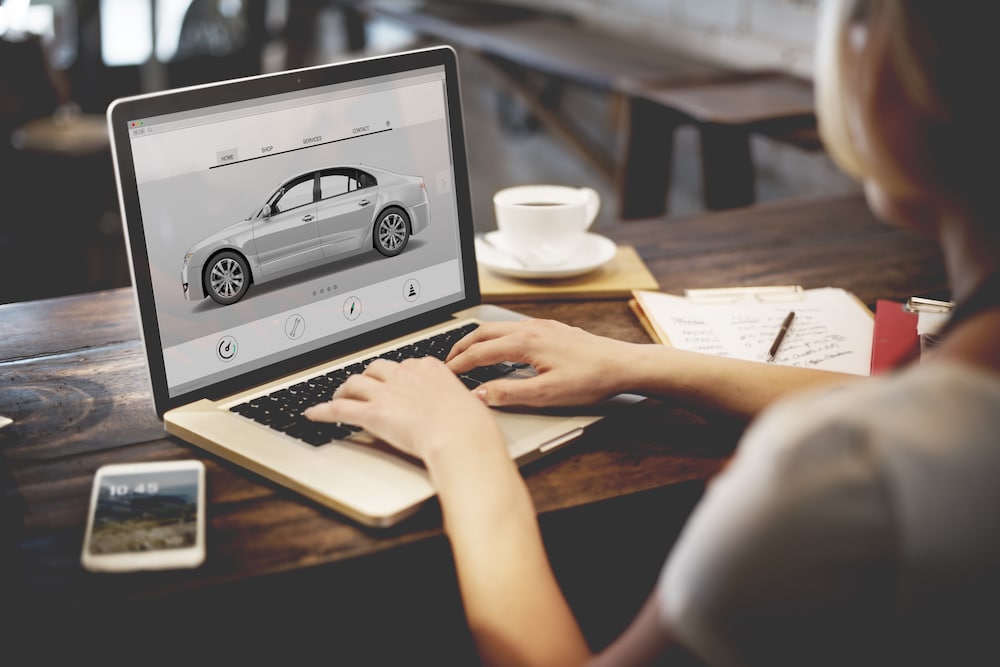 Buying a new car is one of the bigger purchases you will make in your lifetime. With so many factors to consider, traditional in-store browsing and face-to-face communication with a salesperson make the most sense. While we will always encourage you to visit Dellen Automotive, we provide the opportunity to buy your car online!
The convenience of buying your car online allows you to do your shopping from the comfort of your home and finish the rest of the deal at our dealership. We provide you with the process of how to buy a car online from our dealership in Greenfield, IN. 
Buy Your Next Car Online From Dellen Automotive
Step 1: Choose Your Vehicle
Browse our online inventory and select which model you are interested in. With models from brands including Jeep, Dodge, RAM, Chevrolet, Buick, GMC, and much more, we provide you with a variety of options to find the vehicle right for you!
Step 2: Pricing
Fill out our "Lock-in Price" form providing us with basic contact information to not secure a price for the vehicle you are interested in. 
Step 3: Get Your Car Trade-in Value
To cut down the out-of-pocket cost of your vehicle, our online trade-in value tool supplies you with an estimate on what your car is worth and uses it to put towards your car, truck, or SUV.
Step 4: Estimate Your Monthly Car Payments
We want to make sure you receive the best possible financing and leasing plans for your new vehicle. Our convenient online car payment calculator allows you to custom-tailor your car loan to align with your budget.
Step 5: Schedule Your Appointment
Pick a date and time that works best for you and stop in to pick up your new car! While there will be paperwork involved, you have completed the majority of the process online. Don't forget to bring the necessary documentation to complete the purchase. 
Learn More From Our New Car Dealership in Greenfield
For further information regarding the online buying process or to schedule an appointment for a test drive, don't hesitate to contact us today at Dellen Automotive. Serving the Indianapolis and New Castle areas, we hope to hear from you soon!