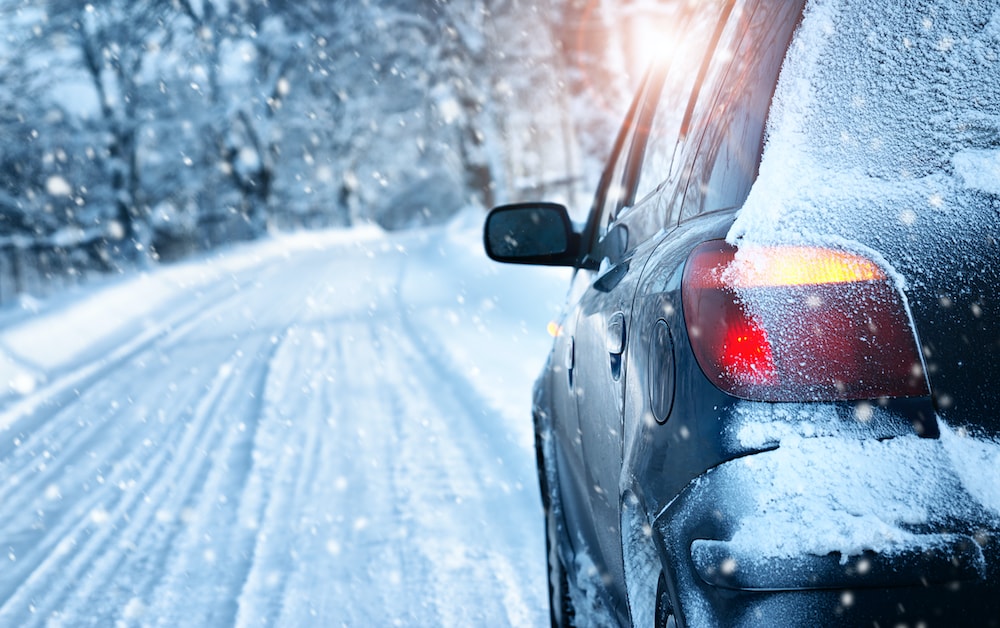 When Mother Nature brings on the winter weather, drivers often look to take extra precautions while driving, whether it is being equipped with an all-wheel-drive SUV to provide extra traction or be equipped with special amenities like heated seats for extra comfort.
Here at Dellen Automotive in Greenfield, we provide you with a great selection of new SUVs for sale that is best suited for winter driving. The selection of new SUVs that are best for winter driving include: 
Jeep Wagoneer
Jeep Wrangler
Jeep Grand Cherokee
Chevrolet Equinox
Chevrolet Traverse
Chevrolet Tahoe
Dodge Durango 
GMC Terrain
GMC Yukon
Learn more about the features that are best for driving through the winter weather keeping you safe and comfortable. 
What Features and Amenities are Best for Winter Driving?
Snow, ice, freezing temperatures, and low visibility of the winter weather can cause you to worry, but there are a host of features in modern vehicles that make driving in snow and adverse conditions much more convenient and, most importantly, safe. The features that are best for winter driving include: 
Winter Tires
All Wheel Drive 
Advanced Safety Features - Anti-Lock Brakes, Stability Control, Adaptive Headlights, and Forward Collision-Avoidance 
Heated Steering Wheel / Seats
Ground Clearance
Adding peace of mind and a sense of luxury, these features and amenities make your driving experience, especially in the winter time safer and more enjoyable.
Find Your New SUV for Winter in Greenfield
We welcome you to our dealership in Greenfield to find your SUV best suited for winter driving. If you have any questions or would like more information, please feel free to contact us. Serving the New Castle and Indianapolis areas we are more than happy to assist you!